First Baptist Church of Rockmart
Welcome to First Baptist Church of Rockmart. This is a great church in a great city, and we trust you will come to know that firsthand as you get to know us better. In all things, we are intentional about worshipping God and proclaiming the good news about him to the world around us. Whenever this church comes together, we praise and pray and proclaim. It's our honor, as fellow believers, for you to join your heart and voice with ours.
June 20-24, 2022
5:30 pm nightly We broadcast our services on Sundays and Wednesdays live on First Baptist Church of Rockmart You tube channel and on our First Baptist Church Rockmart Facebook page. The link below will connect you to our YouTube page.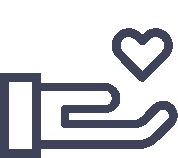 "Whoever is generous to the poor lends to the lord, and he will repay him for his deed."